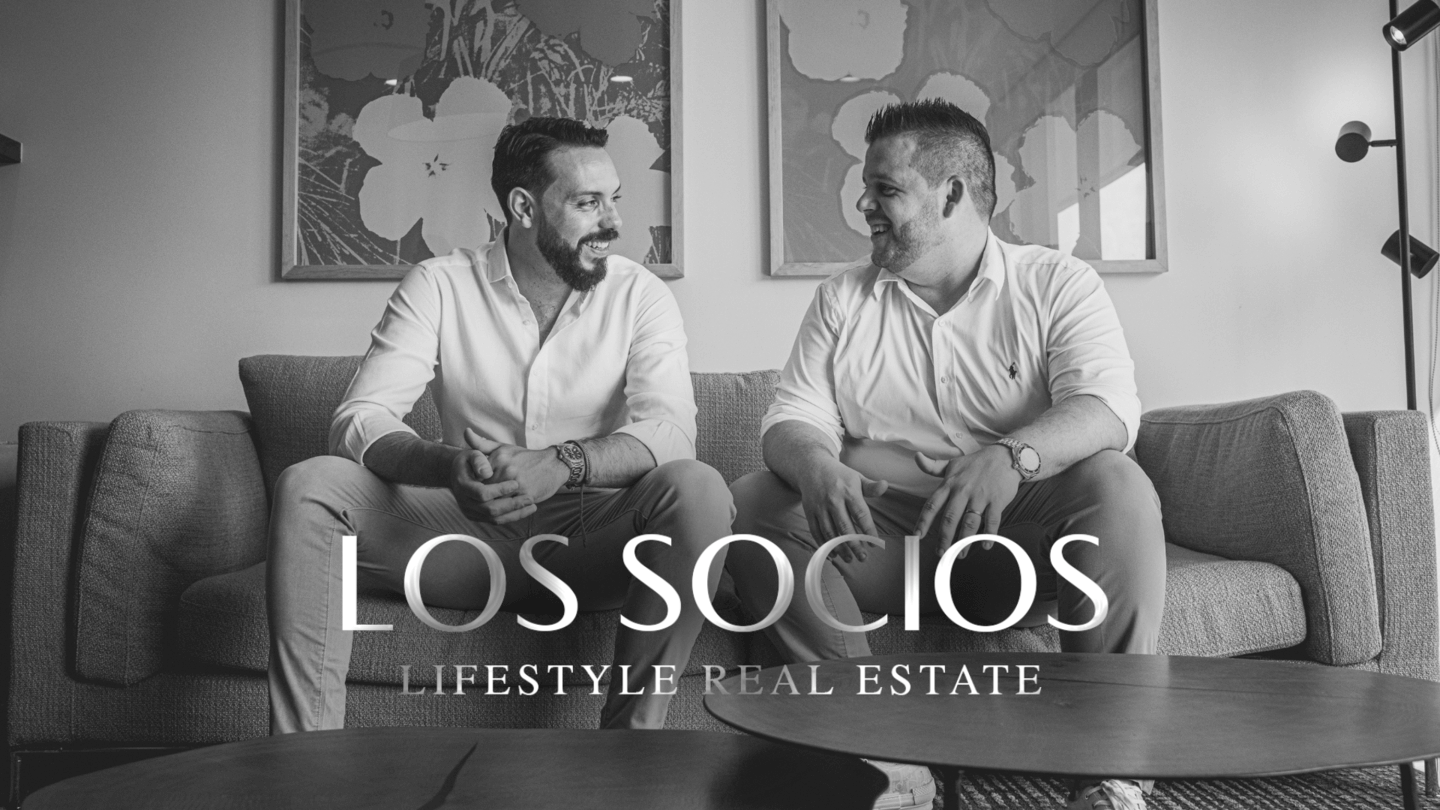 CEO Benoît Verheyde / Xavier Leroux
Los Socios is the result of an incredible meeting of collaborators (and now great friends) in the Riviera Maya. Benoit is from the south of France and Xavier is from Belgium (Brussels).
This is a personal brand and in Spanish "Los Socios" means partners. This all started with this nickname that has been given to Benoit and Xavier by the community of brokers and people working in the real estate industry in the Riviera Maya.
When they arrived in this extraordinary place, they discovered common values and quickly joined forces. Giving it their all, taking their work to the max, sharing unconditionally, protecting honesty, and acting with passion and dedication are the pillars of their union.
The same values that have paved the way to managing millions of dollars in sales with the most exclusive developments in the country… All these are thanks to the close relationship with each client, who in no time becomes a friend; or a Socio (partner).
Nowadays Los Socios have expanded to an agency that they created called L'agence by Los Socios (lagencemx.com). They gathered a team of qualified people to share their same values and vision to work together.


The most exclusive developments

Protection of your Investments
We like to do what we are passionate about and what makes us happy. That's why we're confident that we're the best to carry out your investment process.
Our experience is our know-how and our best presentation card.
We will be by your side, making sure you make the best investment and advising you every step of the way with the commercial and legal support you need to meet your expectations.
Los Socios is a company with a long history in real estate whose objective is to realize the dreams and goals of each of our clients. We customize our approach to your needs with ethics and total transparency.
Benoit, Xavier, and you: this is our logo, and we look forward to having you be a part of this movement. In the paradise of the Riviera Maya, let us accompany you and facilitate this process.
We will advise you step by step on one of the most important decisions of your life. Your investment will not only be a solid legacy but a source of inspiration and satisfaction that will reflect your own beautiful story.
We are sharing those same values with our real estate agency L'agence, collaborators, and advisors.

We have created our real estate agency: "L'agence by Los Socios" after having been successful as a duo of partners due to the need for expansion and the desire to have a team of advisors to give you the best attention for your investment in the Riviera Maya.
Focused on offering quality and luxury properties, we are committed to our clients finding the perfect property for their needs whether it is for investment or for living.
We accompany them in the purchase process from beginning to end and once they have their property, we also support them with interior design, and property management so that their investment has the highest capital gain in the area.
L'agence has a team of qualified and certified advisors to provide services in Spanish, English, and French.